Riing Trio 12 RGB Radiator Fan White TT Premium Edition (3-Fan Pack)
Thermaltake Riing Trio 12 RGB White is the world's first intelligent radiator fan with 3 independent 16.8 million color LED ring design, featuring 30 addressable LEDs in total and supports multiple software including TT RGB PLUS, NeonMaker, Amazon Alexa Voice Service, and Razer Synapse 3 (Razer Chroma). This quiet high-static pressure 120mm fan is designed with long-life hydraulic bearings and compression blades, delivering remarkable cooling performance.
Thermaltake


Riing Trio Series
The World's 1st Three Independent 16.8 Million Color LED Ring Design
Featuring 30 addressable LEDs in total (Front: 12; Middle: 6; Back: 12) with great light coverage in uniform color and brightness, the built-in LED ring can light up your build with 16.8 million colors.
Digital Lighting Controller
The controller is designed with a DIP switch on the back to set up a number for each controller easily. You can add up to 5 devices to one lighting controller and up to 16 controllers to the software.

*Caution: Due to voltage limitation, it is recommended not to connect more than 3 RGB fans to a single controller. You can only add a maximum of 6 fans with 2 controllers by a single 4pin molex cable.
*DO NOT connect Riing Trio fans to other TT RGB PLUS controllers.

Hydraulic Bearing with Low-Noise Design
The hydraulic bearing design can self-lubricate with a high-quality, friction-reducing substance, lowering operation noise while improving thermal efficiency. The seal cap prevents lubricant leakage and extends the lifespan of the unit.

Fan Speed(standard)
Noise Level (standard)
Fan Speed(w/ Low Noise Mode)
Noise Level(w/ Low Noise Mode)
Anti-Vibration Mounting System
The In-mold injection anti-vibration rubber pads dampen the fan's vibration, allowing the fan to spin at higher levels without compromising noise levels. The fan is designed with 80% coverage for all corners, maintaining low noise levels when in operation.

Immerse yourself with 100's of Downloadable Profiles by Creators from around the world.
TT RGB PLUS Ecosystem
Light up your system with almost limitless possibilities and synchronize your TT RGB PLUS compatible products to create a RGB ecosystem that is truly unique to you.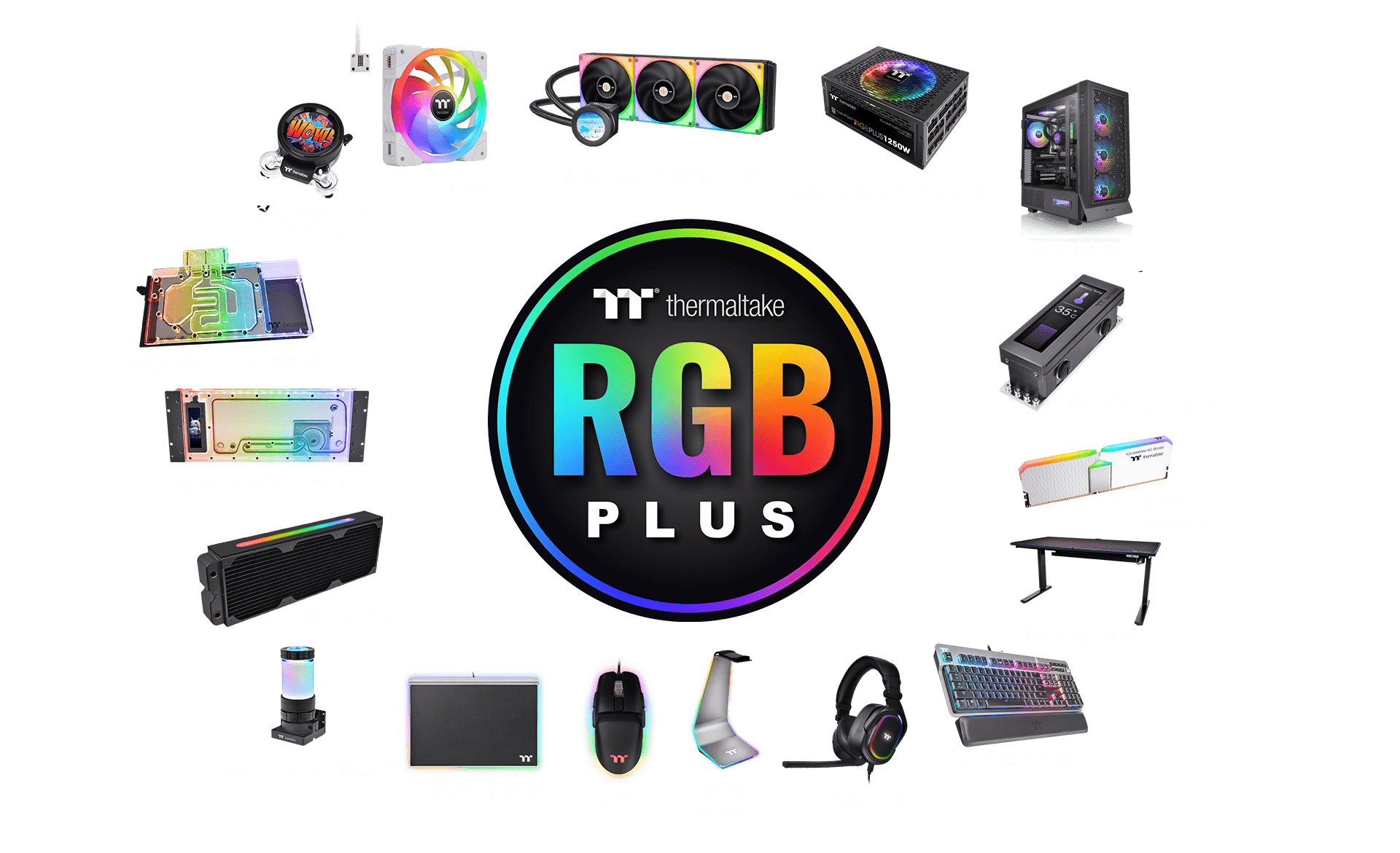 TT RGB PLUS Software
2.0 - New version of Thermaltake's TT RGB PLUS patented software, providing more lighting effects and PC monitoring functions.
1.0 - Thermaltake's patented software to synchronize TT RGB PLUS products with addressable LEDs.
Caution: TT RGB PLUS 2.0 and TT RGB PLUS 1.0 will overwrite one another; users can only install one version of TT RGB PLUS.

2.0 DOWNLOAD NOW 2.0 USER MANUAL
1.0 DOWNLOAD NOW LEARN MORE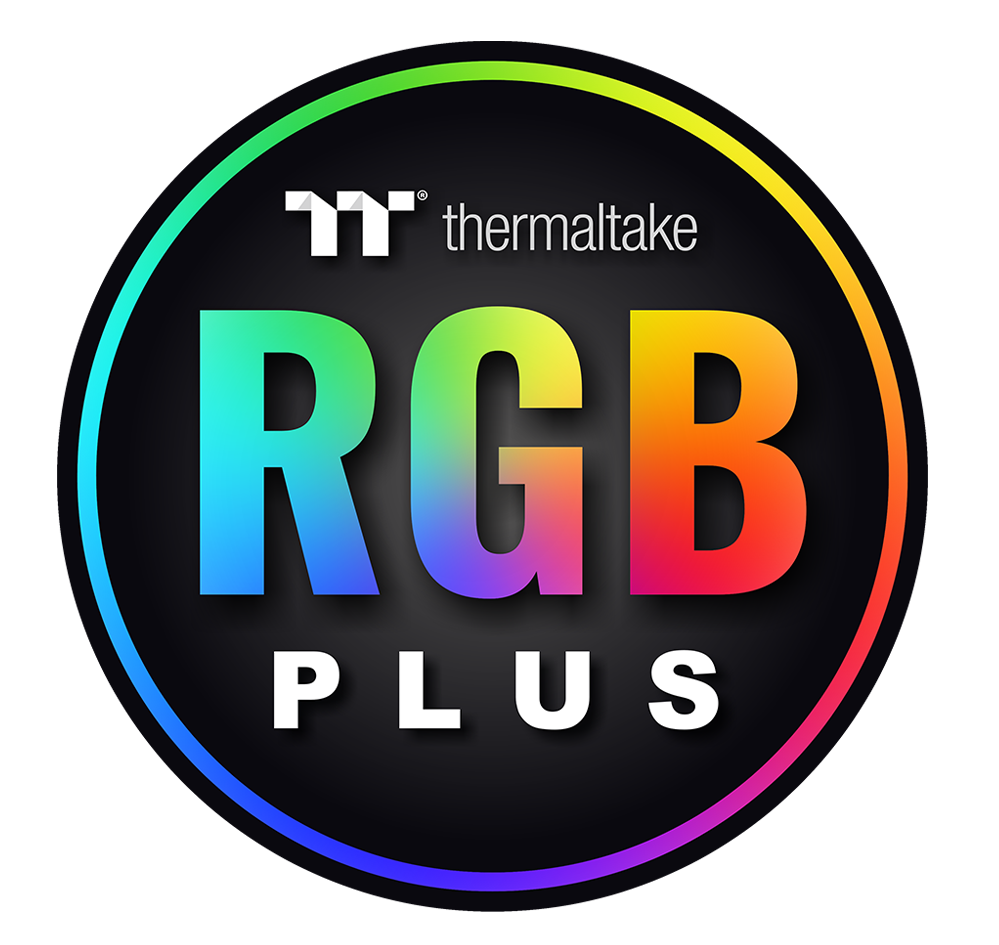 Sync with Razer Chroma Lighting
All Thermaltake TT RGB PLUS products are able to connect into the Razer Chroma ecosystem, Razer Synapse 3. Users can experience synchronized gaming and RGB lighting effects on their TT RGB PLUS liquid cooling system and Razer gaming gear!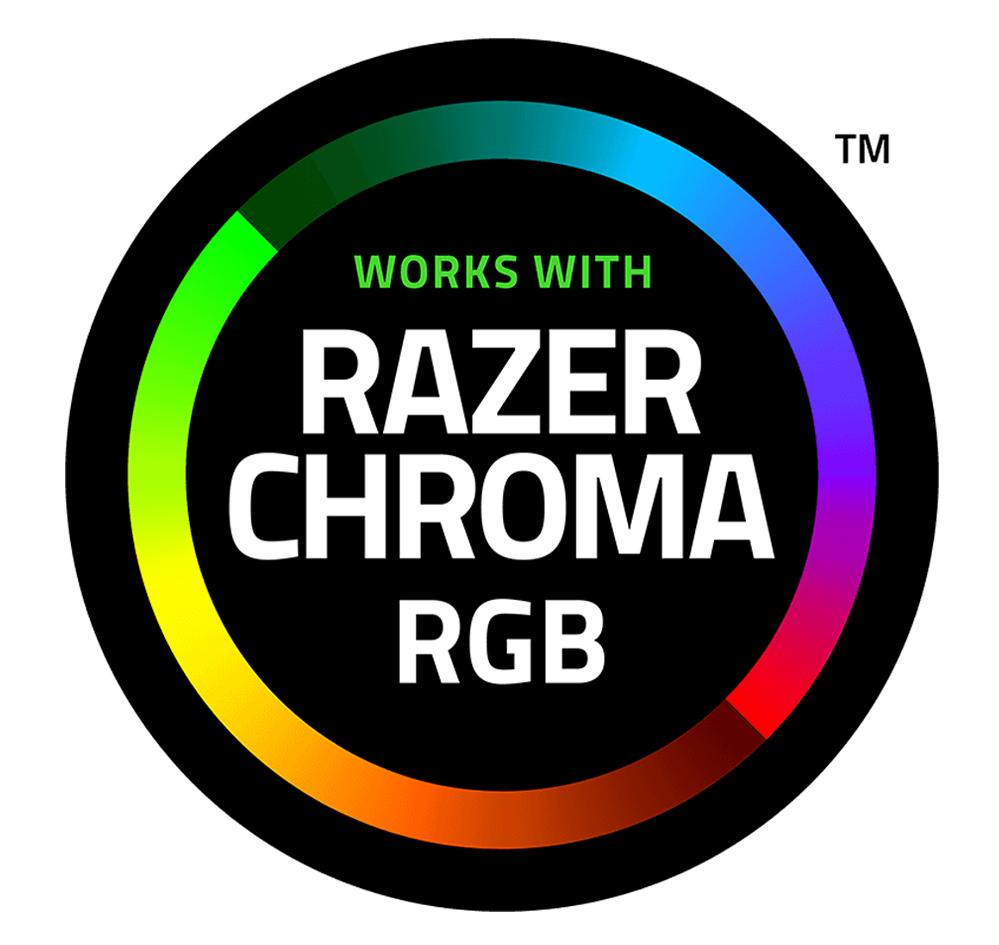 Works with Amazon Alexa
All Thermaltake TT RGB PLUS products support Amazon Alexa Voice Service, allowing you to give voice commands to the Alexa-enabled devices.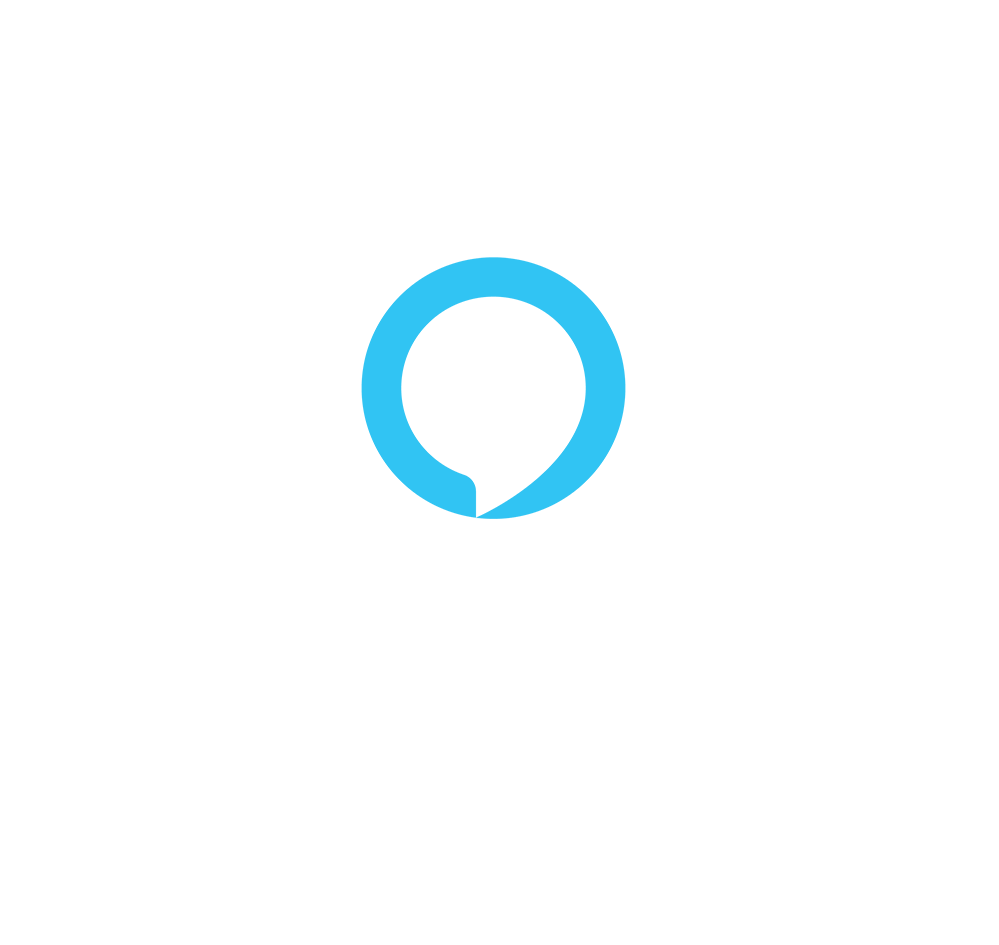 More Information

| | |
| --- | --- |
| P/N | CL-F126-PL12SW-A |
| Fan Dimension | 120 x 120 x 25 mm |
| Interface | USB 2.0 connectors (9 Pin) |
| System compatibility | Windows 7 / 8 / 8.1 / 10 |
| Fan Started Voltage | 9.0 V |
| Fan Rated Voltage | 12 V & 5V |
| Rated Current | 12V- 0.12 A , 5v – 1.03A (only one fan) |
| Power Input | 12V – 4.32 W . 5V – 15.4 W (Fan*3) |
| Fan Speed | 500 ~ 1500 R.P.M |
| Max. Air Pressure | 1. 4mm-H2O |
| Max Air Flow | 41.13 CFM |
| Noise | 25.2 dB-A |
| Bearing Type | Hydraulic Bearing |
| Life Expectation | 40,000 hrs,25℃ |
| Weight | 168 g |
User Manual
File Name
Description
Size
Version
Release Date
Drivers & Software
File Name
Description
Size
Version
Release Date